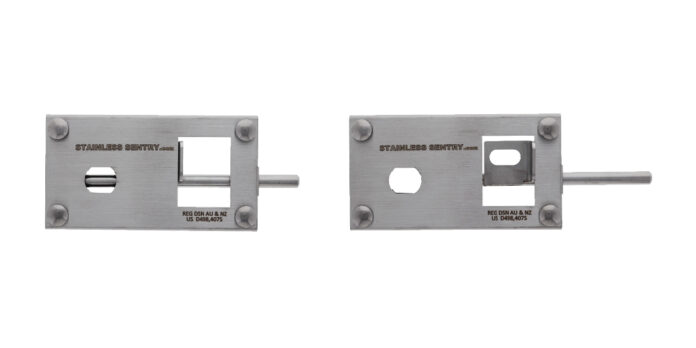 When it comes to garage doors, many people don't give them a second thought since garage doors are only used for a few reasons: to open and close the room in which your car is stored. However, many people should consider what type of effort they are putting into selecting their garage doors when they first move into their new home.
While garage doors can be pretty self-explanatory, there are mainly two types of doors that people will split towards a traditional door or a roll up door latch. Latches are typically used to lock the doors in place so that they do not open by themselves, and therefore they can keep you safer.
So, if you are thinking of investing in a new garage door, what should you do? Should you buy a roller garage door or a traditional one? Well, you do not need to fret, as, in this article, we will tell you all there is to know about the two types and which you should go with.
Without further delay, let's get started!
Standard Garage Doors
These doors are highly self-explanatory, as they have been used for ages now. When it comes to older houses, standard garage doors that can open "up and out" are typically used.
Perhaps the most significant benefit is that they are highly affordable, so for people who are only starting out on their first home, they will have an excellent time staying on a budget but still being able to afford a garage door.
On top of that, the material with which they are made out, known as ABS, can "bounce back" when it is hit by your car or accidentally hit and dented. The garage door will remove the dent itself and be as new with the material flexibility.
There are a lot of colors and aesthetic design options since standard garage doors are the norm everywhere around the world; therefore, you have a lot of options to choose from.
Roll-up garage doors
Perhaps the main reason that people will usually go for a roller garage door compared to a standard is its insulation. Newer homes with roll-up garage doors will have a 9-10mm thick insulation panel, which can come in handy when the weather is getting extremely chilly outside, and it gets unbearably cold.
With the help of remote control, you can control them from everywhere. So, let's say that you are out of the house and you accidentally forgot to close the garage door, all you need to do is to take the mobile App or remote control and close it from anywhere, even if you are far away from home. This can help in saving your house from being broken into.
All in all, these are a few comparisons between a standard garage door and a roller-up garage door. Now, it entirely depends on you and what type of door you might prefer, as it can depend on everyone's personal preferences. So, make sure to make the right decisions!