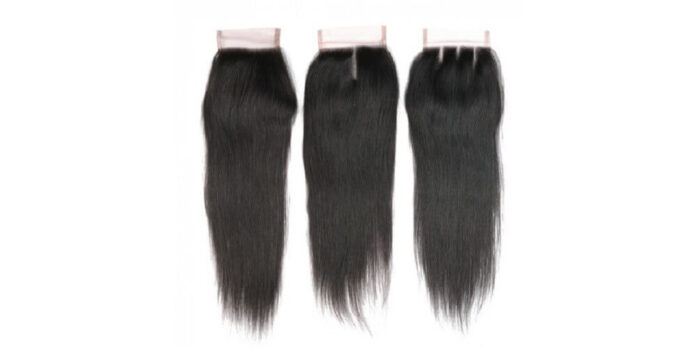 Most ladies, if not all, have at one time purchased a hair wig to bolster their appearance and look more presentable. At times, even the most stylish hair look may seem unnatural, and everyone may realize that it's not yours. However, there is a wide variety of human hair closures available that enable you to achieve that natural look without compromising the safety of your hair.
The contemporary hair fashion industry avails hair bundles with closure that ultimately provide a blending effect with your natural hair. Additionally, closures help protect it from the adverse effects of heat. In essence, you use the hair closure on a wig or weave to close the hair bundle by using clips, glue, thread, or double-sided tape.
Closures also come in different sizes, including standard closures (either 2×4 or 4×4), ear-to-ear frontal, 360 frontal, or full frontal. The size you choose depends on your preferences and needs. The below best hair bundles with closure are available in the market.
2021s Best Hair Bundles with Closure
1. 1 PC Closure and Frontal
The 1 PC closure and frontal have two unique sizes – the 4*4 and 5*5 lace. It blends well with body wave, straight hair, deep wave, water wave, loose wave, and natural wave hair textures. The hair color type is black, and you can choose from a variety of hair types including, Brazilian, Indian, Peruvian, and Malaysian human hair. You also have the privilege of sampling different hair lengths to have a unique look each time you go out with your acquaintances.
2. 3 Bundles with One Closure
Three bundles with one closure also avail various lace sizes, including 4*4*0.75 Inch T Lace Closure, 4*4 Lace Closure, and the 5*5 Lace Closure to suit your preferred hairstyle. Choose from a wide variety of colors including, highlight, natural black, light-colored, brown colored, and blonde according to your complexion.
If you have a body wave, curly hair, deep wave, straight hair, or water wave hair texture, this is the ideal bundle for you. Like the 1 PC closure, the bundle is available at different lengths and blends well with Brazilian, Peruvian, Malaysian, and Indian human hair. Inside the box, you get one closure piece and three weft pieces or the one closure piece and four weft pieces, depending on your needs.
3. 3 Bundles and 1 Frontal
You only get a 13*4 lace frontal that complements the body wave and straight hair textures. The available hair colors include blonde, light-colored, ombre, and natural black. Like its counterparts, you get to choose your preferred hair type and length from an extensive list of Brazilian, Indian, Malaysian, and Peruvian Human hair.
Additionally, you get to choose between the three bundles and I frontal or the four bundles with one frontal. Let your user-specific needs dictate what you prefer most.
Enhance your natural appearance and fashion style by sampling the best hair bundles with closure at Lollyhair at wholesale prices and enjoy customized packaging design and fast shipping worldwide.